A new group looking at whether to decriminalise cannabis in the UK has been set up by London mayor Sadiq Khan.
Former justice secretary Lord Charlie Falconer QC will chair the first London Drugs Commission.
Mr Khan described his visit to a cannabis dispensary in the US state of California as "fascinating".
But Home Secretary Priti Patel said the mayor of London was wasting his time as he "has no powers to legalise drugs".
Labour said in a statement the party did not support changing the law on drugs.
The main drug offence recorded in England and Wales last year was possession of cannabis, according to a parliamentary report.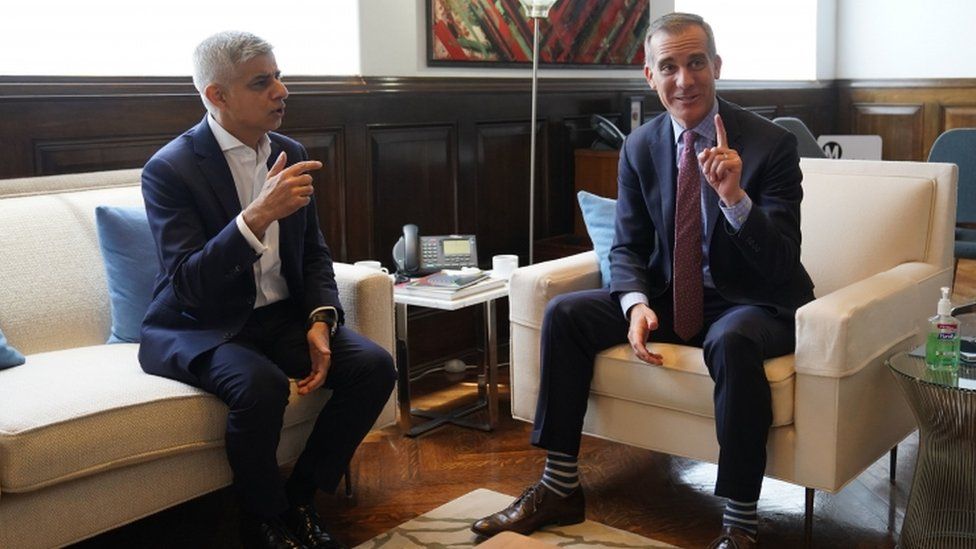 Cannabis is currently classed as a class B drug in the UK, with a maximum sentence of five years in prison for possession.
In 1996, marijuana became medicinally available in California and, more than 25 years later, you can possess, use, grow and gift the narcotic.
In 2018, you could buy and sell it recreationally, for the first time.
Mr Khan said: "We need to have an honest, open conversation about the evidence in relation to the history of cannabis and our laws in the UK, and our experience of the health consequences in relation to crime and the community.
"The best way to do that will be with the drugs commission we've now set up.
"You can hear from the experts, that's one thing, but seeing it for yourself… hearing from those who cultivate and grow this plant, has been fascinating."
Once it has completed its work, the commission will make recommendations to City Hall, the government, the police, the criminal justice system and public health services.
'Tear apart families'
University College London will provide research and analysis on the impact of any possible policy changes.
Reacting to Mr Khan's announcement, Ms Patel tweeted that the mayor's time "would be better spent focusing on knife and drug crime in London".
"The mayor has no powers to legalise drugs. They ruin communities, tear apart families and destroy lives," she said.
Mr Khan's own party also distanced itself from the mayor's comments, saying: "Drugs policy is not devolved to mayors and under Labour would continue to be set by national government."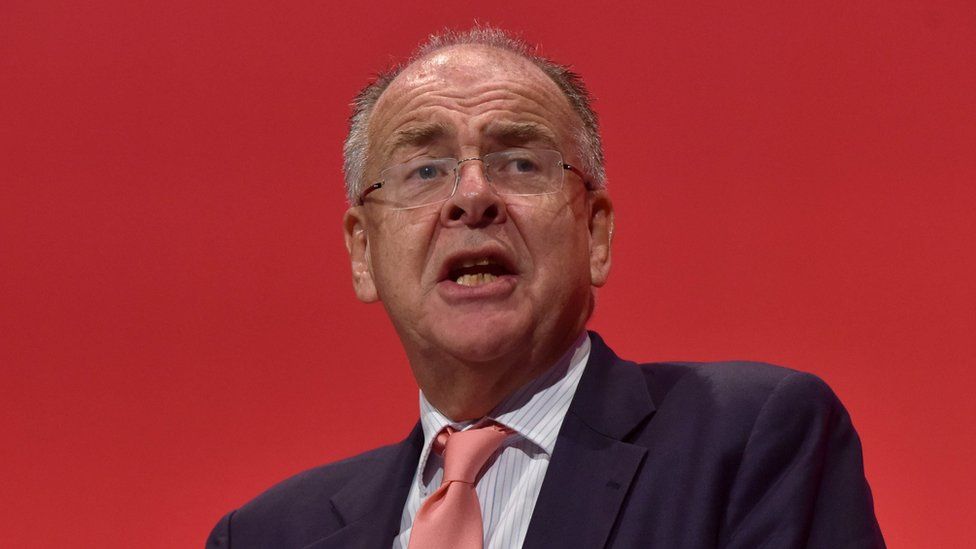 On Wednesday, Mr Khan met Los Angeles mayor Eric Garcetti, and visited a cannabis dispensary and farm in the city, to see what lessons could be learned in the UK in responding to the challenges of drugs.
About 2.6 million people in the UK used cannabis in the year to March 2020 when the pandemic struck, data from the Office for National Statistics shows.
As well having been justice secretary, Lord Falconer was a minister at the Department for Transport, and then the Home Office, during the Tony Blair era.
He went on to become shadow justice secretary under the acting leadership of Harriet Harman, a role he kept under Jeremy Corbyn.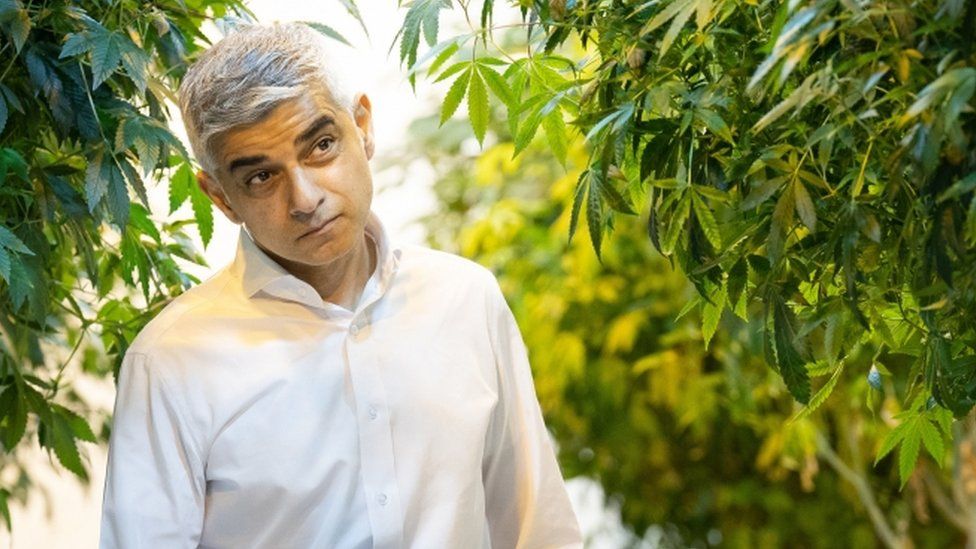 Speaking about the visit, Steve Rolles, of the Transform Drug Policy Foundation, told London Radio the capital needed to learn from countries like Mexico and Uruguay which have decriminalised cannabis.
He said: "Clearly, as the mayor has pointed out, our cannabis policy is not working.
"It is not deterring youths and we can always smell it off them. It is criminalising lots of people – particularly young black males – and it costs the criminal system a lot of money.
"We need to look at it. Other places in the world have decriminalised it and hopefully we can learn from these experiences."

Analysis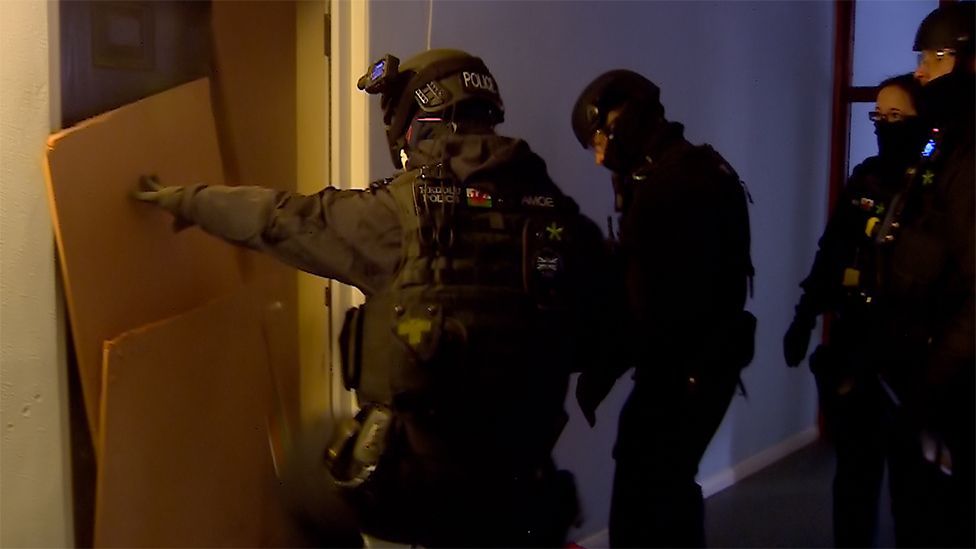 There's one point both the mayor of London and the home secretary agree on: drugs are driving violence and ruining communities and lives.
Priti Patel is of course right to point out that Sadiq Khan has no legislative power to decriminalise cannabis. Only Parliament can do that.
Many Londoners may agree with the home secretary that the mayor is wasting his time – and public money – setting up a London Drugs Commission, and should instead be focusing on tackling knife and drug crime.
The mayor believes there could be more effective ways to target these issues and has previously expressed frustration that anything other than enforcement is seen as being "soft" on crime.
It's possible the new London Drugs Commission could gather strong evidence supporting a change in approach and that could certainly influence policy makers in the future.
But there will be no change in legislation on cannabis any time soon.